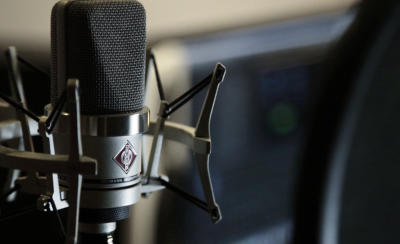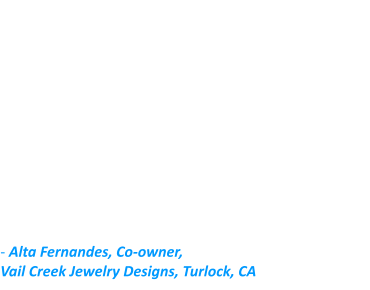 "I've known and worked with

Jim Raposa

for over 15
years and consider him both a friend and a consummate
professional. Jim is trustworthy, prompt, creative and a
versatile voice talent with an intuitive ability to nail
productions the first time. As an agency principle, I can
say both our producers and clients find Jim's work
invaluable.
In a fast turnaround, retail advertising environment,
THAT'S
MONEY!
"
-

Mark Warner, Managing Principle,
Dealman Advertising Agency, Savannah, GA
"I've been utilizing

Jim Raposa

's Voice Over, Audio
Production and Copywriting services since 1995 with
exceptional outcome. It's one thing to market when
business is booming and see positive results, Jim has
also consistently helped bring customers to my stores
during challenging economic times, too.
In the competitive retail business I'm in, that says a lot!
For my money,

Jim Raposa

is expertly adept at crafting a
concept and bringing it to fruition."
-

Rick Blase,

President, Boot Factory Outlet
(Stores in Florida, Nevada, Ohio and Tennessee)


"

Jim Raposa

is a thorough professional and a true
voice-over expert. He's polite, a great communicator,
extremely responsive to messages, and really takes the
time to listen to my needs. He even surprised me by
going the extra mile to record a

bonus

take on my
recent…

and lengthy

…video narration project.
Beyond that, the quality of his work is simply
impeccable! I can't recommend

Jim Raposa

highly
enough."
- Rose T., Corporate Video Producer, Jakarta, Indonesia

"I first worked with

Jim Raposa

in 2006. His range,
character voices and talent at mixing can't be matched.
His unique ability to get it right the first time is one of
the many reasons why I use his services. I recommend
Jim on any job!"
- Ray Dawson, Atlanta Division Video
Producer/Director, Kroger Stores
"Jim, you're absolutely CRUSHING it for us and I wanted
to thank you on behalf of, not only myself, but the entire
agency. Everything is always prompt, professional, and
MAN

,

the quality is stellar!

The excitement shows in
your work and, well…

IT'S

AWESOME!

"
-

Garrison Feldman,

Davis Advertising,

Worcester, MA

"Thanks again, Jim, for your excellent work narrating
the audio version of my book,

To Die For

. You really
brought out feelings and emotions that should be
felt by the reader or listener, but in the case of the
reader, often are not felt. Chapter-by-chapter I was
always drawn in -- never bored!
Looking forward to doing another project with you
in the future."
-

Gary C. King,

New York Times
best selling True Crimes author

"Jim, your narration on my audio book,

The Man Who
Killed Paul McCartney: True Tales of Rock 'n' Roll (and
other atrocities)
, is excellent! You really brought the
right tone and humor to it. Here's to our mutual success,
pal.
You did a great job. I knew yours was the perfect
voice for the task!"
-

Jim Yoakum,

Writer/Author
and Literary Executor of the
Graham Chapman Estate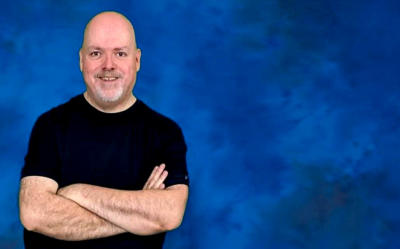 "There is NOTHING quite as
gratifying in business as having
satisfied clients…Except, perhaps,
having

REPEAT

satisfied clients!
I'd be honored to add you
to the list."
This website is copyright

©

2020 - 2021
by Raposa Media, LLC. All rights reserved.

"

Jim Raposa

is my Dad. I

love

my

Papa!

Each day, I'm in
the office and studio lending a helping paw on the work
he does. He pays me with lots of hugs, treats and he
takes me for walks outside. Each day I watch Papa work
on projects for other humans and I can tell you he pays
close attention to the details of each one.
And when you hire my Dad, I know there'll be treats in
my cookie jar and tasty foods in my belly. I can't think of a
better reason to have my Dad…

Jim Raposa

…voice your
project!

WOOF!!!

"
- Jake Raposa, Big Helper and
Loyal Assistant to Jim Raposa